Your All-in-One Social Media Strategy Source
We have the tools, networks, and plans you need to succeed
Before you create a social media marketing plan, it's important to conduct a social media audit. Taking stock of your current social media accounts and networks, as well as the number and efficacy of users and owners, will help you understand what efforts are working—and what are not. You can then pare down on inactive accounts, give permissions to responsible users, and begin your strategy with a clean slate.
1 Four key points you need to consider before you create a social media strategy
2 The differences between popular social media networks platforms and how they work
3 Best practices for the top social networks, which you need and what suits you better
4 Key strategy considerations and
things you need to know:
Understand who your customer is and where to find them online. My audience is comprised of women aged 25 to 35, so the primary social networks I should focus on (at least initially) are Facebook, Twitter, Pinterest, and Instagram.
Set a goal for each social profile and identify benchmarks for success. Ex: I want to increase new follower count on Facebook by 50 each month to amplify my brand and drive foot traffic to my brick-and-mortar business.
Create a mission statement for each social profile's purpose, tying this back to your business goals. Ex: I will use Twitter for customer service in order to promote customer loyalty.
Develop a content strategy for each profile. Ex: I want to post 2 unique images on Instagram each day to increase engagement and positive sentiment around my brand.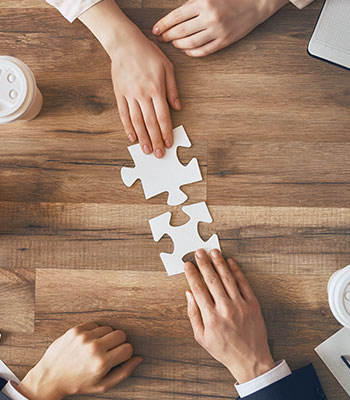 Most popular social media networks
Network
Number of Users

Demographic Information
More Information
Facebook
1.28 billion users
65% female / 35% male
48% of users aged 18-34, 31% aged 35-54
Social network leader with largest audience, large focus on interaction with friends and family
Twitter
255 million users
65% female / 35% male
66% of users aged 15-34
Open network geared towards conversations via short messages (140 characters maximum)
LinkedIn
300 million users
39% female / 61% male
60% of users aged 25-54
Social network geared towards building professional connections to aid career development
Pinterest
70 million users
83% female / 17% male
45% of users between 35-54
A place to build virtual collections of visual content pertaining to personal interests
Instagram
300 million users
68% female / 32% male
90% of users under 35 years old
Platform for sharing visual content
YouTube
1 billion users
Reaches more U.S. adults than any cable network
Predominant user base is 18-34 years old
Platform for hosting and sharing video content
Foursquare
45 million users
40% female / 60% male
80% of users between 18-43 years old
Social network focused on geolocation based interaction
Are you ready for a FREE 30 min strategy consultation?
Fill in the form to the right and we'll be in touch!